If Australia taught me one thing, it's that I am not capable of partying every night–which is totally fine! Not everyone has the ability to go on a four-night bender and show up to work Monday with a functional brain. I'm definitely not one of those people.
As a twenty-something ambivert, I occasionally enjoy shutting myself in my apartment with no stress, obligations, or social situations to consider. Just picture it: a calm night with salt lamps giving off a soft orange glow, candles burning and filling the room with a sandalwood aroma, and a chilled glass of wine waiting in the fridge.  Calm and cozy, it's these nights I feel relaxed enough to snuggle a cozy blanket and put on a rom-com to feel closer to my significant other–y'all in long-distance relationships, I feel you.
Maybe it's the hopeless romantic in me that finds solace in watching fictional protagonists build an unrealistic relationships but I have to give it to Hollywood. They make a great story for us to fan over and create unrealistic expectations for the person in our lives.
Some of the films I've listed are typical romantic comedies, and others are definitely "Kat" specific romantic comedies. It just depends on my mood on different nights. Overall, this list has stayed pretty solid in the past five years and is continually growing as I can't seem to keep my favorite rom-coms to a minimum.
Bridget Jones Series
This is my favorite go-to series whenever I need a little pick-me-up or just want entertainment. I feel like Bridget is my spirit animal with her embarrassing moments and genuine personality. It's hard not to love this film with a relatable protagonist and two British icons fighting over her.
How to Lose a Guy in Ten Days
This film made me realize how much I love to write. I love Andie's (Kate Hudson) job in this film and her fearlessness to do incredibly awkward things that turn into cringe-worthy moments.

He's Just Not That Into You
With so many stories to follow, this film escalates relationships from all perspectives. It follows the hardships and the bliss of dating as well as the married life. It's a great film to watch when needing to focus on other couples chaos instead of your own life.

Howl's Moving Castle
Animated and full of whimsical enchantment, this love story develops beautifully and each character has you falling in love which in turn has you shipping hard at the end of the film–side note the original story is worth the read by Diana Wynne Jones!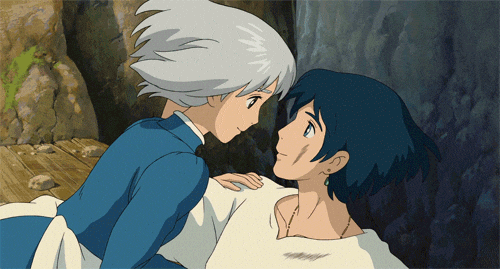 10 Things I Hate About You
Paintball fights and romantic walks on the bleachers during soccer practice. Heath Ledger set a high bar for all high school romances. It's an emotional and fun film that has some deep moments.
Love Actually
Covering several relationship stories, this film has some pretty hilarious moments. At points, the plot plays with your heart as it's incredibly adorable and heart-wrenching to watch. If you haven't seen the "Red Nose Day" feature film set as a sequel to this film, definitely check it out.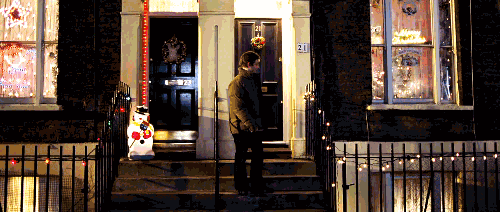 The Holiday
Switch houses with a complete stranger to falling in love with an international man that's changed your view of yourself? Connections can occur in the most random ways and it's beautiful to see the development in this film but mixing it with the holiday season creates all the feels.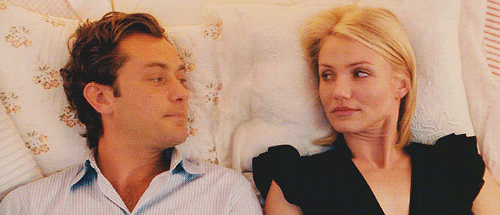 Sweet Home Alabama
I've seen this film once and have been meaning to watch it again. I love it and relate to it because I also ran away from home and the only life I knew. Sometimes all you need in your life isn't what you want but what you unknowingly need.
My Big Fat Greek Wedding
This was the first rom-com I remember seeing as a teen. Subtle, funny, and very real with two families colliding, this film is fun to watch when needing reassurance that nothing can stand in the way of love.

You've Got Mail
The classic tale from rivals to lovers. This story doesn't follow the classic story of love but rather two people falling in love despite their career clashes.

50 First Dates
Out of all their movies together, I decided to feature this film. It's adorable and extremely entertaining to watch two people follow their hearts despite life's adversaries.
Amelie
Cute, quirky, and completely in French, if you don't mind reading English captions this story steals your heart through the story of an eccentric woman and her determination to help the people around her.

27 Dresses
With weddings, love triangles, and unexpected plot twists, it's amazing how relatable this film is to genuine emotions when a wedding is involved.
What's your favorite rom-com?
I'll try to post more of my adventures soon but until then…
For more travel, wellness, and lifestyle posts, subscribe below.
The reason I've been absent on my blog and when I'll return.
Experience the magic of an ice castle built from the ground up by Minnesotans.
Joy to the world! Christmas isn't over until we say it is–or until Psycho Suzi's switches their decorations out. Check out this Minneapolis bar that keeps the Christmas spirit alive through January.