2018 seems to be the year of beginnings, doesn't it?
I read articles, social media posts, and zodiac depictions daily which all indicate we are starting our next chapter this year.
I have friends that tell me daily their lives are changing and amazing adventures await them.
I know we aren't to believe what we read and so we don't have to. However, this topic and talk of journies starting, are incessantly popping up–even before the clock struck the first hour of 2018. Of course, dearie, you don't have to believe this but allow me to share my beginning.
I feel it's time for me to stop dress rehearsing and step out onto the stage. My college years have pushed me to limits I didn't know existed. Almost like I was testing the water with my toe and the temperature changed by extremes every time my skin made contact with the surface. The past five years challenged me spiritually, religiously, physically, emotionally, and mentally. For a time, I didn't know what I was going to do with myself or whether I should push toward one of my various passions at all.
But now, looking back at those challenges, I wouldn't take away any of those rough experiences. Each dense moment led me to something beautiful and I grew stronger. Each time I successfully went past the negativity around me, my world became even more illuminated. Even though my path darkened and I was dealing with things no 18 to 21-year-old should, it never killed my spirit or passion to travel. I've traveled around the US throughout my college life and found I'm ready to move on.
It's time for me to get direction and finally go full force toward my ultimate passion. I'm so happy to say I will be interning this summer with an amazing opportunity that I have a feeling will not only set my sail but place me on the course I am meant to follow.
Now that I've watched Disney Pixar's Finding Nemo for the hundredth time, I feel better prepared now than ever for the Land Down Under. Living in a foreign country is nerve-wracking but the thought of thriving with another culture is intoxicating. I cannot wait for June to roll around so I can experience all that I can while setting sail in the waters of the unknown future.
I never initially saw myself going to the Gold Coast but something sparked inside of me once I applied for this internship. Nothing has ever felt so right before. I finally have a direction and with several startup ideas that I'm hoping will take off. This internship is sure to be extremely enlightening.
I'm mostly looking forward to meeting new people and connecting with the locals… and the food. Oh, Vegemite! Recently I returned to a paleo diet, so I will hopefully write about that journey separately while enjoying the coast of Australia.
As for what I'm foreseeing, I don't know what to expect for myself and I'd rather keep it that way. They say expectations can lead to disappointments and in that case I'm doing my best to focus on myself and not set any preliminary thoughts before heading out.
I look back at myself a year ago and I realize how much I'm changing.  Looking further back to my Freshman year of college I'm completely different. That's how it should be, right? To live and experience life so you can grow into the person you are striving to become. I still have so much to learn and granted I still misstep which causes a scraped knee. As I rise, though, my embarrassed face doesn't flinch and I continue forward red-faced or not.
This is not a normal blog I'd typically write, but tonight a journalist kick-started my passion for traveling with his own passion for writing. It's funny how an online presence can make such an impact, even when you don't know them personally. I hope I can do the same in return for all of you. Which reminds me…
I want to take this time to thank all of my readers. It seems to be cliche but I truly do appreciate your kindness in spending time with my work. I can't thank you enough.
Now the title mentioned a list and it's officially time for me to declare it!
It's very small and simple, but I would like to start talking about the items I cannot leave The States without. Keep in mind this is not my completed list and I will be posting that list later.
So let's dive in:
1. Appreciation
As mentioned in the previous blog, I will be bringing a gratitude journal. See journal ideas via You & Happiness. (Scroll down toward the bottom and you will see the list)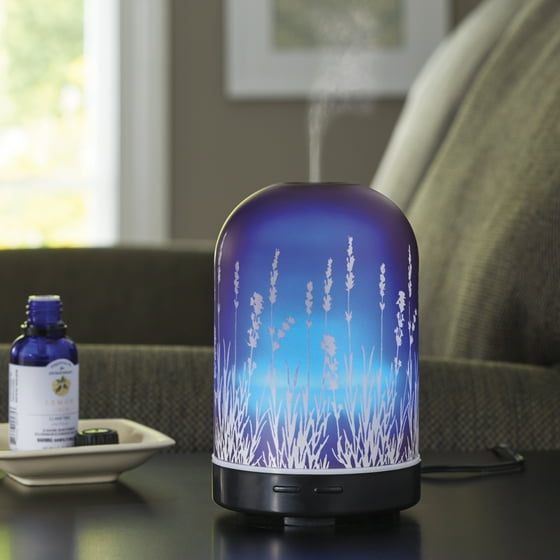 from Better Homes and Gardens. You can find this at Walmart for under $25 USD. Totally worth and I cannot go a night without it. Plus it makes your room smell so nice from the essential oils. I personally really like Lavender and Sage together.
3. Muse The Brain-Sensing Headband:
it's a major liability but I have loved using this. My mornings are so much brighter and I wake up so much easier now with this beautiful piece of technology. I am a bit shy to admit, I actually won this on a fluke IG post and didn't know what it was when I entered. However, I'm completely in love with it now and my meditation sessions are so much smoother and calmer.
4. A piece of home:
I don't know what it will be yet, but I want to bring a little piece of Minnesota with me. Maybe a picture of Lake Superior's North Shore, an Agate, or a mug. I'm kinda digging the one I found actually.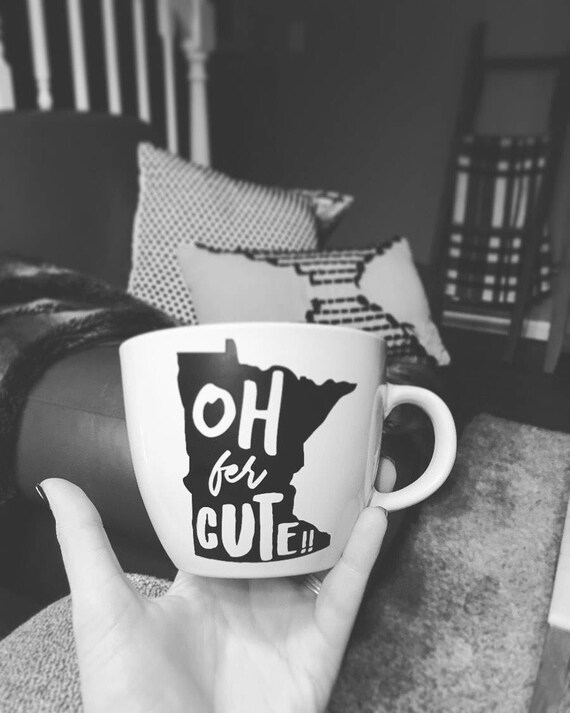 I like this one too. Minnesotans, are you gettin' my vibe on this one? Fer real, you better get what I'm talking about, eh.
5. Baby Blanket
I am being serious. I cannot move to a new place without my staple. This blanket endeavored all my challenges with me and I refuse to leave it behind. It deserves to take part on this journey as well. New beginnings or not.
6. Safety Precaution
One of my amazing employees suggested this item, which I don't intend to bring. It is nice of her to care about me though. So I am adding it as a valid recommendation.  Flashlight stun taser anyone? It's dual usage for double the intensity. I actually had a teammate that brought one of these disguised tasers on our J-term trip to Costa Rica. I didn't know what it was capable of until we got back to the US. Honestly, I don't think I will get one of these, but it's a nice thought.
7. Laptop
I need to keep you guys updated, obviously. So I'll be working on my laptop pretty much every hour I'm awake not only for my blog and classes but for my internship as well.
8. Something Cute
I just found this adorable facewash headband to hold back your hair. I wear it too often… I am not ashamed to embrace my inner Kat.
Find it at Ulta.com for $6 USD. You won't be sorry.
9. One inspiring book
that I will use to stay focused. I'm leaning toward "Paleoista" by Nell Stephenson but that might change in three months. My backup is to bring "Wake Up To The Joy of You" by Agapi Stassinopoulos. I'm sure I'll let y'all know when I decide and am packing for my move.
10. A personalized notebook
I want to record daily lessons and outcomes in this journal so I can review my internship day by day.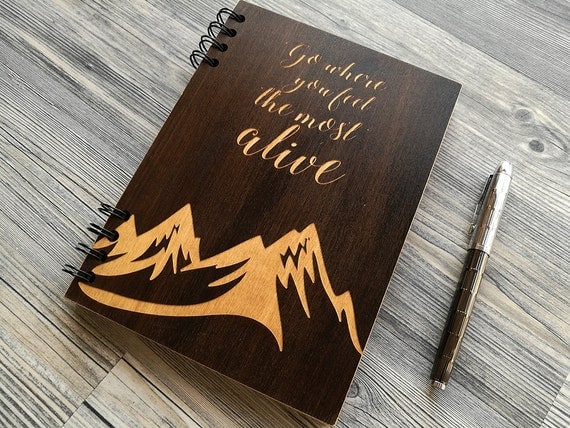 It's strictly for personal learning so I can recall "everything" during my internship.
It'll be useful when building my updated resume as well. Later on, to concisely pinpoint exactly what I did and how I did it will be difficult if I don't just jot it down asap. I'm getting the feeling that you understand where I'm coming from in that respect.
With that lovelies, I bid you a wonderful rest of your day and tell me some of your traveling necessities in the comments below!
For travel, wellness, and lifestyle updates follow Live Wandering below.
The reason I've been absent on my blog and when I'll return.
Experience the magic of an ice castle built from the ground up by Minnesotans.
Joy to the world! Christmas isn't over until we say it is–or until Psycho Suzi's switches their decorations out. Check out this Minneapolis bar that keeps the Christmas spirit alive through January.