The Disney World parks are closed and you're on the way back to the resort. Tomorrow morning you have early transportation bringing you to the airport. It's the sad moment most visitors feel after a vacation full of character meet-and-greets, themed food, aesthetically themed rides, and many walked miles. If the park-goers were to switch their perspective they might find themselves feeling like Cinderella instead of Eeyore. The beauty of the ball was in a similar situation on the night her dreams started coming true; I have to imagine that she really didn't want to leave the ball before the stroke of twelve but had no choice. Little did she know, the magic would follow her home. The glass slipper started out as a magical reminder of her night with the prince until it led to her happily ever after. The point of this analysis? Her story is an inspiration that most guests shouldn't take too lightly because it teaches us the lesson that magic never really has to end. Guests may not be able to stay in the parks once the clock hits a certain time but they can take their stories with them.
Welcome Home
There's no better way to the magical express than by decorating your home the DisneyBound way. Whether it's contemporary, theme by film, or accentuating your favorite park it's all elements that will make your home feel like the happiest place on earth. In the 2000s, finding Disney items was sparse and few between unless you were in the parks. Now, with the brilliance of technology, you have products at your fingertips through websites other than Disney such as Amazon, Etsy, and Society6 to name a few. So many independent artists are inspired by Disney and create beautiful pieces that work great in the home. Don't be afraid to search on Pinterest for that perfect Disney item to match your decor. You can soar through the internet to find artwork, storage organizers, rugs, kitchenware, bedroom decor, and bathroom highlights. It's all just a click away. See my Pinterest board below for some ideas.
Spa Products
Splash into the fun with Disney spa products. Sold on their website, the hydrating products with sea salt and ocean scents will make you feel like you're being pampered under the sea. I personally love the feeling of their bath and facial bars and it helps that the scent is heavenly. It's slightly a biased opinion as I am a loyal servant of their original sea salt collection. Over the years, the Disney resort's and cruise line's H20+ collection has expanded by adding grapefruit bergamot, aquatics, sea marine, and the featured collection oasis featuring Ariel.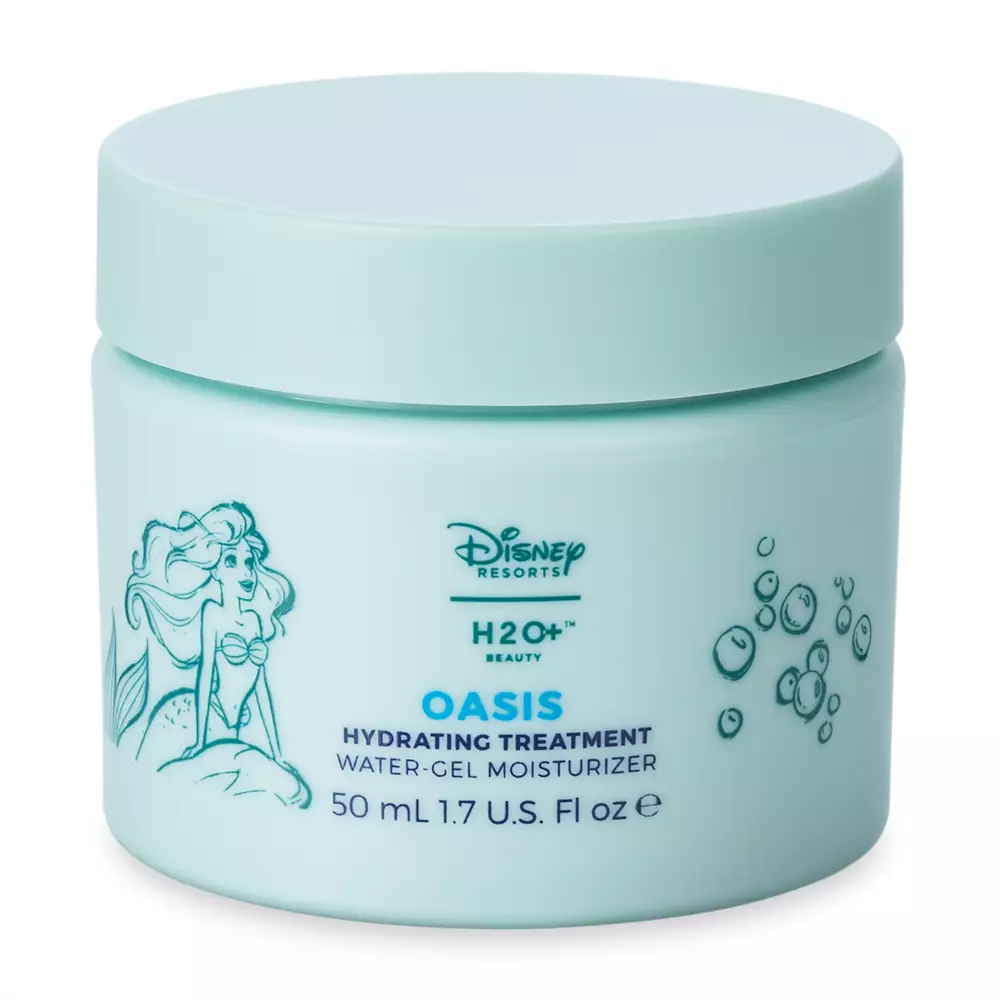 Musical Melodies
Listening to Disney music on Spotify or Pandora are wonderful ways to create the Disney atmosphere in your home. As I reminisced on my own Disney memories, I got curious about the actual park music. So of course, I compiled a list of YouTube videos into a playlist with almost one hundred videos; the playlist consists of area music loops from Disney world's parks, resorts, and rides. Instead of just listening to movie soundtracks all the time, I like to listen to the music that creates each park's atmosphere. It's still a growing list and you are more than welcome to give the playlist a listen to bring back memories of your own!
Whimsical Scents
Close your eyes and think of Disney. What scent do you smell? If it's an attraction or resort there's a good chance you can make your home smell just like your favorite park! The Magical Candle Company has scents that are spot on to their iconic destinations. A few examples include Dole Whip, Pirates of the Caribbean, Flight of Passage, and the Polynesian Resort. Of course, your options aren't limited to only one source. You can find other magical scents with Wishes Candle Co., Spireside, 2 Cheeky Chicks Wax Co., and Maple and Whiskey Co.
Character Food
Find yourself craving Disney cuisine? You can find hundreds of Disney cookbooks online. One of the trending cookbooks right now is the "Unofficial Disney Cookbook." It shows you a map of where each recipe comes from within the parks even! If you're wanting to take it a step further you can purchase cookware that will make your dishes look just like Disney. They recently released a waffle maker that will make the iconic Mickey waffles so you don't have to travel to Disney to get your fill. I even found a Flounder waffle maker on Instagram. If you don't like to cook then fear not! They sell Disney park snacks on Amazon like Mainstreet popcorn, Goofy's sour candy, and Chip and Dale pretzels. You can also find other Disney park-inspired food on Etsy like Mickey Mouse cookies.
Disney+
Watching the sunrise at EPCOT, Magic Kingdom, and Animal Kingdom warms my heart. In the past, I saw the rays of sunshine come over each of these parks while I worked at Disney and during the 2017 Disney Marathon. There's something special about the lights dimming and the sunrise in the Florida skies that brings extra magic to the parks. Disney Imagineers have obviously witnessed this glowing display over the parks because they have recordings of the sun rising over three of their parks. You can watch them while drinking a cup of coffee in the morning to get into your happy place or just leave it running in the background. I usually run one of the episodes during my reiki sessions to keep a serene environment–speaking of which, I have availability for new clients! Check out the form below–In the recording of the Animal Kingdom, serene waterfalls flow, the wind pushes past the Tree of Life, and clouds are painted sorbet colors around Mount Everest. EPCOT showcases lights around the world, the lagoon, and the monorail passing by Spaceship Earth. For the final, video they featured Magic Kingdoms with many shots angled around Cinderella's beautiful castle. All three of these parks are spectacular to see at night with soft music playing in the background. I couldn't find research as to why Hollywood Studios wasn't also showcased in this series, however, I found this sunrise video from Attractions Magazine of an empty Star Wars Galaxy's Edge.
Alas, I have exhausted my list of magical tips and tricks. Don't forget to subscribe to this blog and like this post if you want more Disney tips. More are sure to come in the future but for now, it's TTFN-ta-ta-for-now. Did I miss anything or do you have your own way of keeping the magic alive in your home? Let me know in the comments below!
Experience the magic of an ice castle built from the ground up by Minnesotans.
Joy to the world! Christmas isn't over until we say it is–or until Psycho Suzi's switches their decorations out. Check out this Minneapolis bar that keeps the Christmas spirit alive through January.
My honest review of Alo Moves.