When was the last time you said: "I love myself."
Quite the quirky question but I'm serious about this; I ask because the answers vary. Some people possess an amazing quality to be able to love themselves without being narcissistic while others struggle to look at themselves in the mirror.
This isn't to say, those who don't love themselves as easily as others aren't confident, don't love themselves at all, or don't try to love themselves more. It just takes a little more effort for some people than others to indulge in loving themselves.
Importance of love
To love is the greatest gift; if you don't love yourself, then how do you expect to love anyone else to the best of your ability?
Loving yourself doesn't have to be filled with selfies and shouting it to the world. It's a secret relationship with yourself. There is a possibility you love you more than your mind comprehends.
It's easy to have the conscious mind focus on all the negativity surrounding us in the news, social media, and daily life. The challenge is to counter the negativity with the one thing that will make us feel more ourselves–which you guessed it, is love.
Love by itself is the most wonderful thing but it does go hand-in-hand with happiness and wellness. Love leads to happiness which then increases your overall wellness–not necessarily in that order. This concept is a holistic view of wellness.
The studies behind holistic wellness
Personally, the holistic concept of wellness isn't emphasized enough. Wellness deals with a greater aspect of one's self-image than just the physical fitness of our bodies. Society pushes for the best image, higher status, and receiving materialistic approval from others (like money, gifts, verbal affirmation of physique). These often published ideologies are more of an extrinsic value which doesn't always lead to happiness.
Studies show that a person with only extrinsic values doesn't lead them to be well. Rather a person with optimum wellness strives for three intrinsic values. These intrinsic values focus on inner growth, deepening relationships, and having the desire to help others. A person with these values is happier compared to someone who focuses only on the extrinsic values.
Origins of Happiness
Love and wellness as indicated earlier are two of the three components leading a person to live their best life. As love and wellness can be a challenge, the last of the trio, happiness, is too.
Some people find happiness by helping others.  RAKtivists carry on the lifestyle of doing random acts of kindness daily for strangers and relations alike. Other people find happiness by building a relationship with their pets. Evidence shows pet owners that creating a bond with their animal companions can lead to mental healing; owners specifically will feel a calming effect around or when touched by their pets.
Pets can be expensive and a handful for those that don't have the time to care for another animal during their life stage. So what is something that can help a person be happier in just five minutes a day?
Gratitude
Having an appreciation for the things, people, and places in your life is a step to feeling happier. For some, writing in a journal, diary, or typing notes on the phone are simple ways to acknowledge the great things in a person's life. When a person is grateful she ultimately feels happier in her life.
A list of gratitude journals:
For the quote lover
$9.99
The visualizer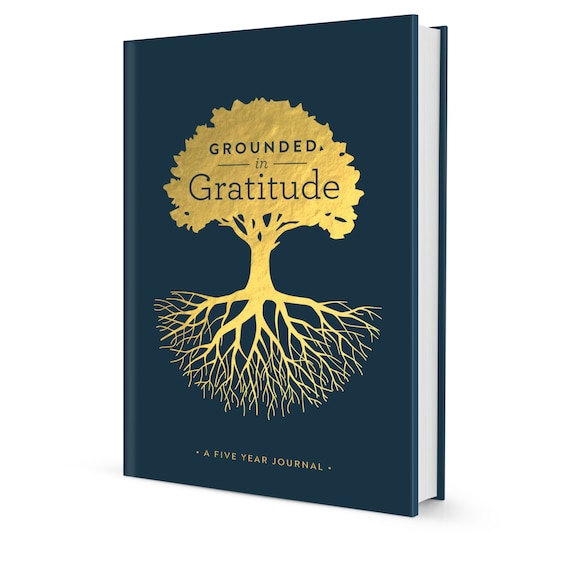 $24.95
$9.99
The minimalist
$7.58
Journaling your thoughts can be sentences or three words. The point of this practice is to recognize how you are feeling and noticing the important things in your life.
Mindset and focus
Be happy, well, and love. These seem simple but don't overestimate the impact both good or bad events can have in your life. If you stay focused too long on something that happened or will occur, then you may miss life as it goes by.
Weddings are meant to be the production of your lifetime. Final exams are life or death for a student's college career. Prom is the night to remember for high school seniors. Breakups are the end of the world.
It's interesting to think all the energy and emotion people put into one event that doesn't last. The magic from one night or the pain of an event both will dissipate with time. A person can remember fondly of something happy that passed but realistically a person recalls a moment of joy.
So I ask, if a person continually lives in the past, then how can she create memories for her future. Remembering happiness is sweet, but people generally want to feel happiness in the moment they are living.
Tools for breaks
Some people need to meet deadlines, are focused on work, or look at what they don't have in their lives. It's important to get a mental break. Refocusing on the positives surrounding the moment has such a powerful effect on a person and can lead to happiness. Apps like Calm can help with this ideology and give the brain a break from overthinking–Android and IOS.
By clearing the mind in meditation it can lead to mental clarity and show a person what she truly desires in her life. That, in turn, will help her focus on her goals and chase those dreams of happiness.
Summary of Happiness
Happy, written and directed Roko Belic, is a heart-warming piece of work. This documentary affirmed everything I believe in my heart and soul and I can honestly say it is a beautiful message that captures the concept of gaining happiness from things bigger than yourself.
That seems like a contradiction after I've just told you to focus on your own happiness, but trust me. The documentary will take everything I've said into a grasping perspective.
Living a life well always comes back to the main vessel: Y.O.U.
A person's best life comes from her happiness, wellness, and her love. When she stops living a life focused on extrinsic values pushed by society and starts to live for her own values, she will notice a major difference.
So dive into your own personal growth and do what makes you happy.
I promise you'll love yourself for it.
The reason I've been absent on my blog and when I'll return.
Experience the magic of an ice castle built from the ground up by Minnesotans.
Joy to the world! Christmas isn't over until we say it is–or until Psycho Suzi's switches their decorations out. Check out this Minneapolis bar that keeps the Christmas spirit alive through January.